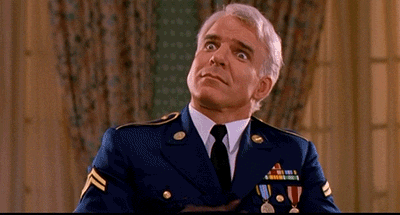 As interview season slows down (at least for most specialties), it's time to start putting together your rank list and deciding on where you want to do your next few years of training! It's exciting but also a bit nerve-wracking especially if you didn't have an ah-ha moment along the interview trail, like me. I'll share my process with hopes of helping at least one person out there.
The most important thing to me was location. I did medschool in not-so-popping city so I knew I wanted to be in a bigger city for residency. Only really applied to big cities anyway, so maybe not so helpful for narrowing things down. The other thing was being close to family. It would be a big sacrifice if I had to hop on a flight every time I wanted to see family, so I strongly considered that. That actually got me to my top 5 programs honestly, since the other programs I interviewed at further away didn't really stand out enough that I was willing to make that sacrifice.
I gave consideration to the quality of training that I would get. But really, all of my top choices had great curriculums and were well respected programs, so there wasn't much there to tease out in order to help rank them. Same with things like stuff to do, night life, people in the community. All the places I was looking at were great places to live, and had good population of young people, especially young black people.
I used my gut feeling of the people I met. Were they cool? Could I hang out with them? Could I be myself? Were the faculty smiling? Did the program director and coordinator seem organized or did I get a sense of an underlying hot mess? That in particular knocked one program down, because I got weird vibes from the leadership and the upper level residents sounded a little too excited to be graduating.
I used my gut feeling of the city. Could I really see myself living there? Does it support my hobbies (ex. outdoor running)? I would envision myself waking up, driving to work, parking, and walking into the hospital. How did it feel? Was I calm, or frustrated? Atlanta was starting to dip down in the ranks lol. I knew I was gonna be annoyed with that traffic, and driving between different sites was going to get on my nerves. I also knew I wanted to buy property, so I wanted to chose a place where it would be great to invest in real estate, and I could afford it. That was more of a perk, not something I had to have.
In the end, I was between two programs in North Carolina. Both phenomenal programs. I chose based on those feelings I discussed above. One of the biggest factors was the city the programs were in (remember location was very important to me). Charlotte was more of what I was looking for. I could live right outside the city, and barely have to commute to work or to escapades outside of the hospital. Everything is 10-15 mins away. The city is growing so much and so fast, so it's a great place to buy property. It's a city of young professionals, and most people are new to the area, like I would be. Also, I felt more at home with my program, and more like I could just be my weird self. The diversity was unmatched. The PD, APD, and PC were all black women. And to top it all off, there is NEVER a struggle to find parking, and it's free!
There are other benefits to keep in mind like CME money, free food in the cafeteria, access to doctors lounges, health/dental/vision/disability insurance, retirement accounts and HSA/FSAs, etc. For example, at my program, I don't pay a premium for health insurance, and there is a $match from our hospital system for money put into our 401k. These are things that I didn't inquire about, and just happened to be blessed with knowing after I signed the contract. If you have a family, they might be way more important in your choice of a program and worth looking into.
A bit of rambling, but lots of transparency. I hope this helps someone!