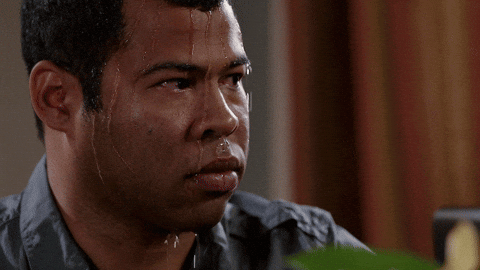 It finally hit me that third year was ending earlier this week when I was writing a patient note and my name read Ijeoma Okoye, SMS (senior medical student) instead of JMS as it had all year. To be honest I've been in denial that 4th year was coming because I've felt so nervous and unprepared for it. So after I saw that, I felt like I just got thrusted into it and had to accept it. I know it's the "promise land" and "the best year of medical school" and whatnot but there's still some anxiety that comes with writing another personal statement, taking another board exam, going on rotations to impress people, etc. Even for me going into Family Medicine! I still feel pressure because I'm looking at competitive academic programs. I feel like for me I'll really start enjoying it once I press submit my residency application in September.
It also doesn't help that we don't get any break between third and fourth year either. I take my psychiatry shelf exam on Friday from 8-11am and M4 orientation begins at 11:15 am the same day. Then I begin my first rotation of 4th year on the following Monday. These people really think we're machines! My first rotation is my Family Medicine Sub-I (internship) here at MCG in Augusta. I'm definitely excited to get back to real medicine again. I haven't seen my stethoscope since my internal medicine rotation 2 months ago. I'm also looking forward to finally only working one job not having to study for exams at the same time like I've been doing all year. The first week unfortunately won't be so great because I am retaking my Family Medicine shelf exam and will be using that week to study. Our school allows us to retake one shelf exam so you can hopefully raise your letter grade. I'm thankful because I really need an A in that rotation (I got a B due to our schools ridiculous grading system)! That shelf was truly the most difficult of them all in hindsight. But now that I've been through all the other rotations, I feel much more equipped to do well.
After my Sub-I I'll break away to my dedicated STEP 2 time. I'm only taking ~3 weeks to study for it because honestly I feel like I'm just going to be reviewing. A lot of the things I've learned in 3rd year have stuck with me because they're connected to patients or embarrassing moments that I'll never forget. It's so different from the learning I did in 1st and 2nd year. Plus I'll be coming off of inpatient family medicine which will already have sharpened a lot of the knowledge I'll need. It's funny because I haven't even made my study schedule for STEP2 that I'm taking in 2 months, but for STEP1 I had my schedule done 6 months in advance! It's crazy now to look back and compare how much I've grown since then.
---
Update on a previous post I made about making some changes in my school curriculum: I'm presenting on unconscious bias this week to the new M3 medical students as part of their orientation. This is a new component the curriculum office has added in response to the recommendations we made. I've solicited some stories from my classmates that will be presented and we'll talk about how to handle some sticky situations where you experience or witness someone projecting their biases. I'm so excited to do this session and I hope it is well received!! Wish me luck! I'm actually going to end here so I can work on the presentation haha
---
I hope you have a great week!