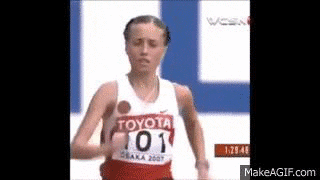 We're 3 weeks in to 2018 and I already feel like my life is propelling way too fast. During first and second year it was just one day at a time, one block at a time. Last semester for the most part was just one rotation at a time. But now all of that has changed! A week into January, we had to declare our specialties to our school and got advisors in our fields to help us moving forward. I proudly declared Family Medicine, which I'll probably go into my reasons in another post. Then 2 weeks later they opened up the portal for us to plan out our entire 4th year! We have to determine when we want to do electives, away rotations, and our core rotations for the year. It's a tad overwhelming for someone who barely even has a list of residency programs she's interested in. I thought that would be my first step, but nope!
In the midst of all that, I submitted my application for STEP2, which cost me $1895 (should be illegal the way people make money off of us). I'm still traumatized by STEP1 and I'm already planning for the next test, which really shouldn't be as bad from what "they" say. Meanwhile I'm only 3/8 weeks into my surgery rotation (which I have surprisingly been loving!) and I'm just trying to get through my UWorld sets and pages of Pestana's each night!
Ish is getting REAL y'all! Everything is snowballing. Today I'm thinking about my surgery shelf exam, tomorrow I'll be checking my email for the notification that I matched (in Jesus name). I'm excited to keep moving forward, but a piece of me kind of wants things to slow down again so I can wrap my head around it all and feel a little more control. I just feel this sense of unpreparedness, but everyone just says that everything is going to work out so not to worry. Easier said than done if we're being honest. I'm a medical student, it's kind of my nature to worry.
But these are problems that I'm grateful to have. Honestly, I couldn't ask for better problems. I'm confident that in the end, everything will indeed be just fine, even if the path from A to B doesn't look very clear at all at the moment. In the meantime, I'm still forcing myself to take things one day at a time, because I don't have the energy to spend on stressing myself out, especially when I serve an awesome God. *kicks feet up*
---
#NoStress2018