So I guess this is the moment I've been preparing for for the past 6 weeks, 600-700 hours of studying…it's all coming down to an 8 hours exam tomorrow. It's hard to really put into words how I feel, but I can say most importantly that I feel confident in my preparation. I have honestly done everything in my power to prepare for this exam, and I'm just ready to see all of my hard work mixed with God's power manifest. And I'm ready to have my life back!!! Geez, I feel like I don't even know what it's like to be normal anymore! I don't know anything that's happening in the world, and frankly I'm just tired of looking dusty all the time. I'm done being a caterpillar, ready to emerge as a butterfly!
In retrospect, a part of me wants to say that this intense study period wasn't really that bad, but then I might be lying. Because a good chunk of the time I felt like:
I will say that it went by faster than I thought it would. I feel like it was just May 1st when all of this madness started. Maybe its just the routine of it all, because now it all feels like a blur. My only vivid memories are of times spent with friends and on my few days off, everything else is pretty nonexistent (AKA Repression, for my fellow medical students lol). All of the information is still there of course, but the day-to-day acquirement of it all–that's gone.
At this point I have given all pressure, anxiety, and nervousness to God and in exchange I have peace, assurance, and comfort. I refuse to give any of my energy to any negative thought–all of it is geared toward this exam and declaring success for myself. Yes of course it's intimidating (my future is kinda sorta riding on this) but my God is greater than any intimidation that tries to come my way. He is the Alpha and the Omega–He was here on May 1st and He'll surely show up for me on June 12th.
And, I mean at the end of the day, it's just another of many exams to come, and go. So, here goes! I'm ready to rock this thing! Say an extra prayer for me if you happen to read this in time! And if there's anything in particular you want to know about the exam, let me know and I'll be sure to touch on it in my next post.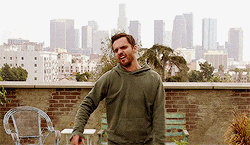 Also, side note, I'm really glad I located my testing site earlier today because it was so stressful navigating in Atlanta! I hate driving in the city with all of its one-way streets and pedestrians. Take me to the suburbs any day. But whatever–now tomorrow I know exactly where to go so I can focus on more important things.